EXHIBITION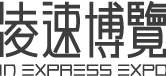 In Express Expo Limited has its focus in exhibition and event organization. IEE is best known for organizing the mega-scaled public exhibition Ani-Com & Games Hong Kong which is world famous for its success. Exhibitors include international leading brands of animation, comics, games and toys that attract hundreds of thousands of visitors every year.
For the trade sector, we have SISTERS BeautyPro Trade Fair for the professional beauty industry. SBPTF is held biannually in May and September.
In 2016, IEE became the organizer of the 10th Health Expo. Our objective is to promote the concept of healthy living to middle age and senior groups through a range of exhibits in health technology, healthy lifestyle and nutrition, organic life, medicine, rehabilitation and physical fitness etc.